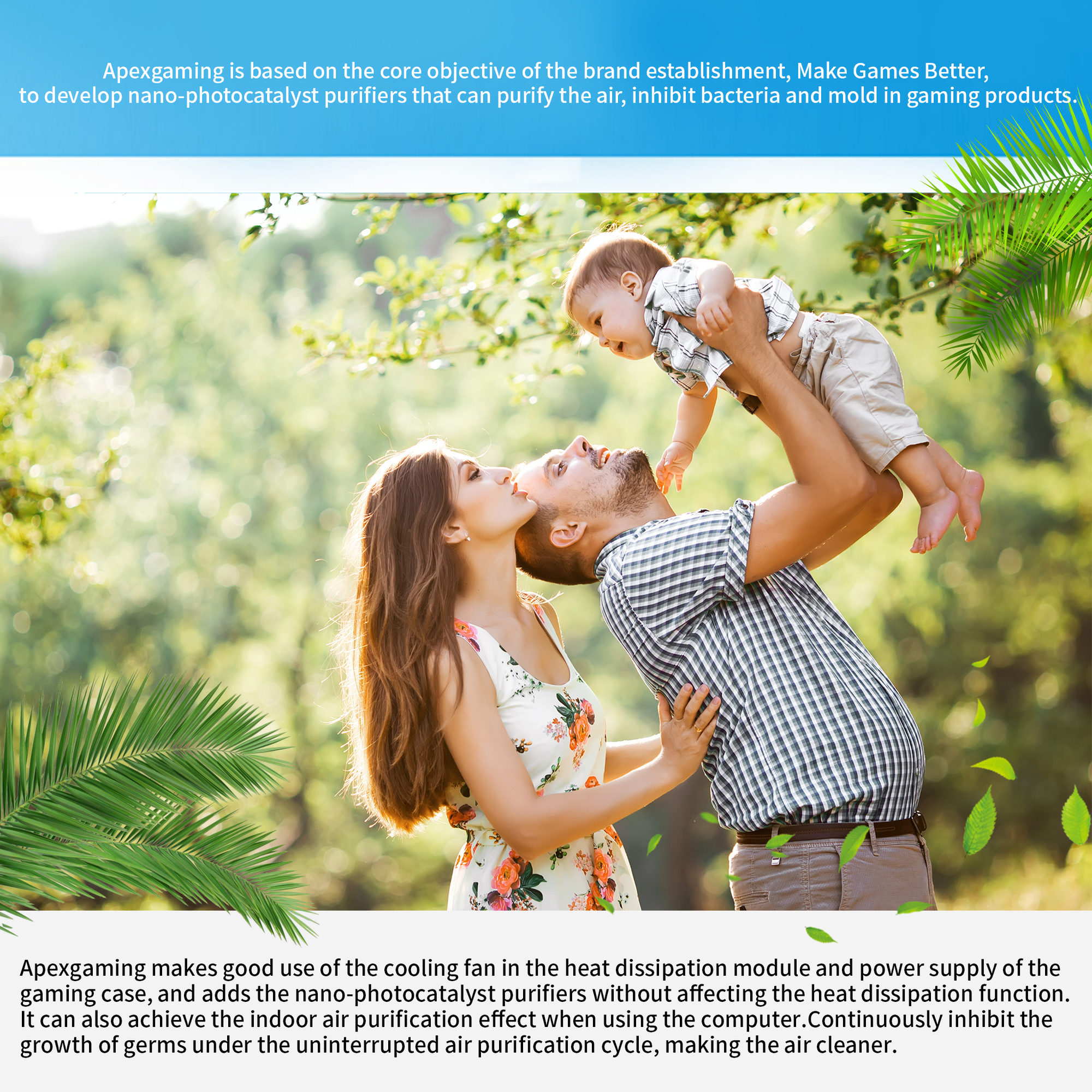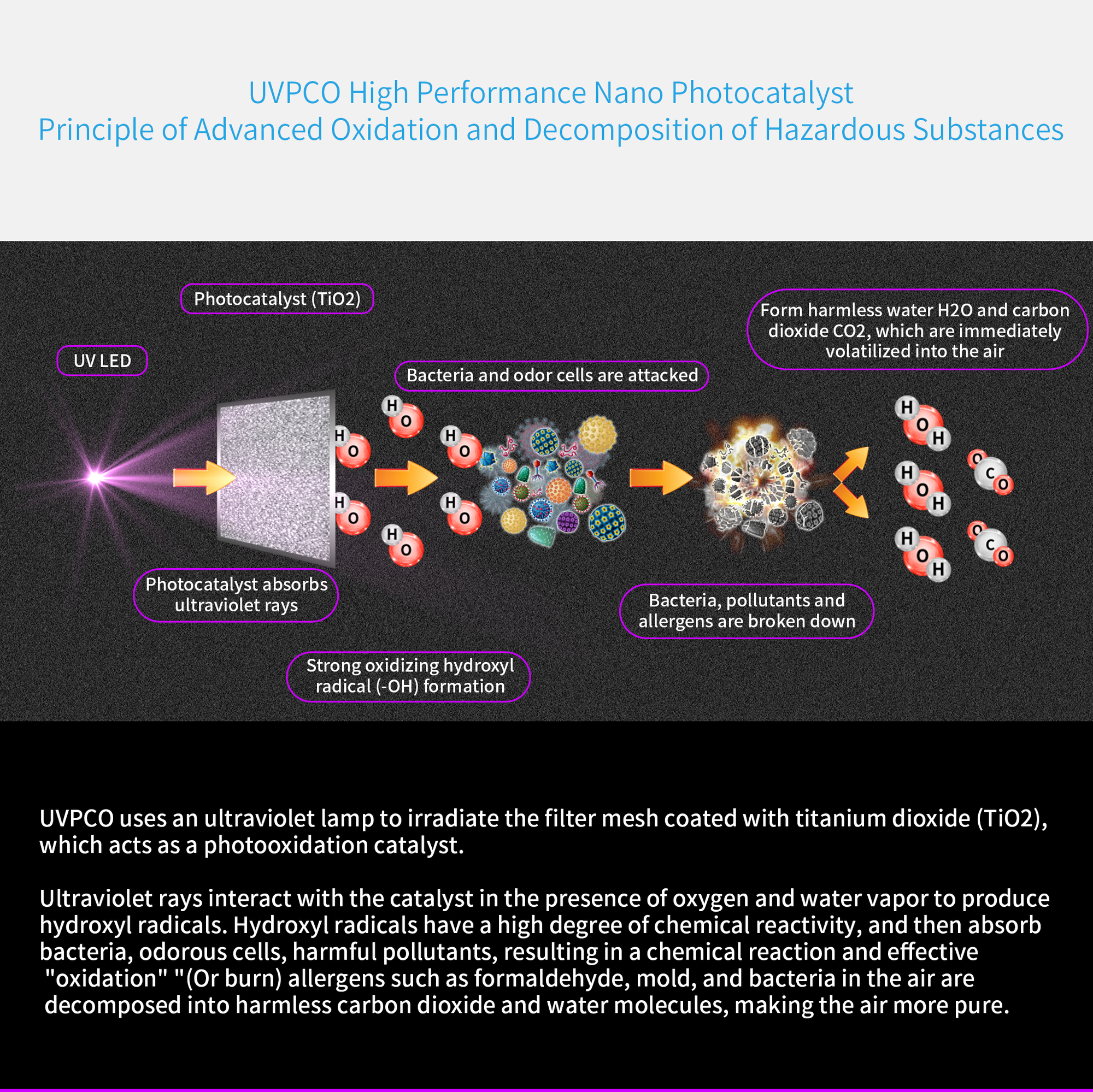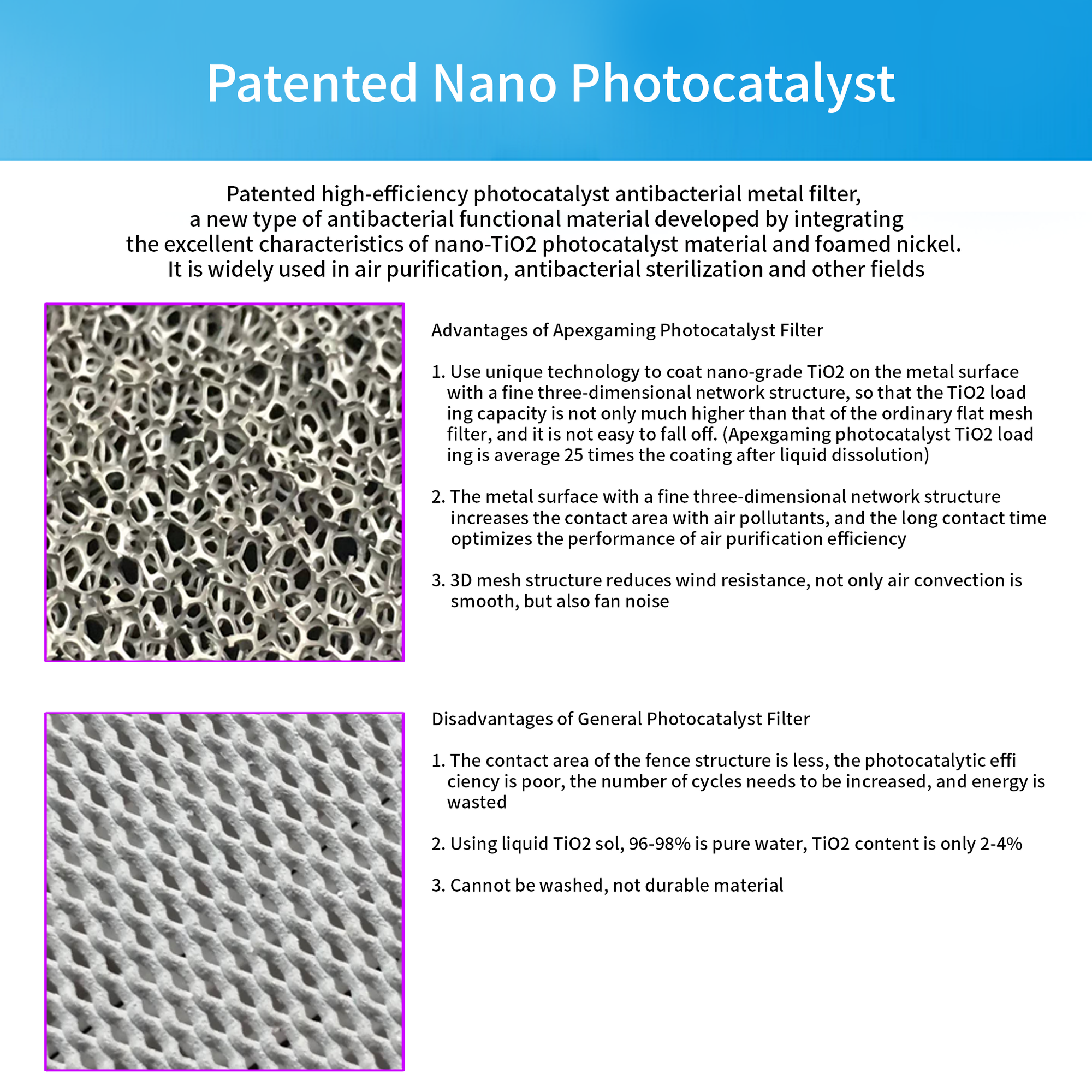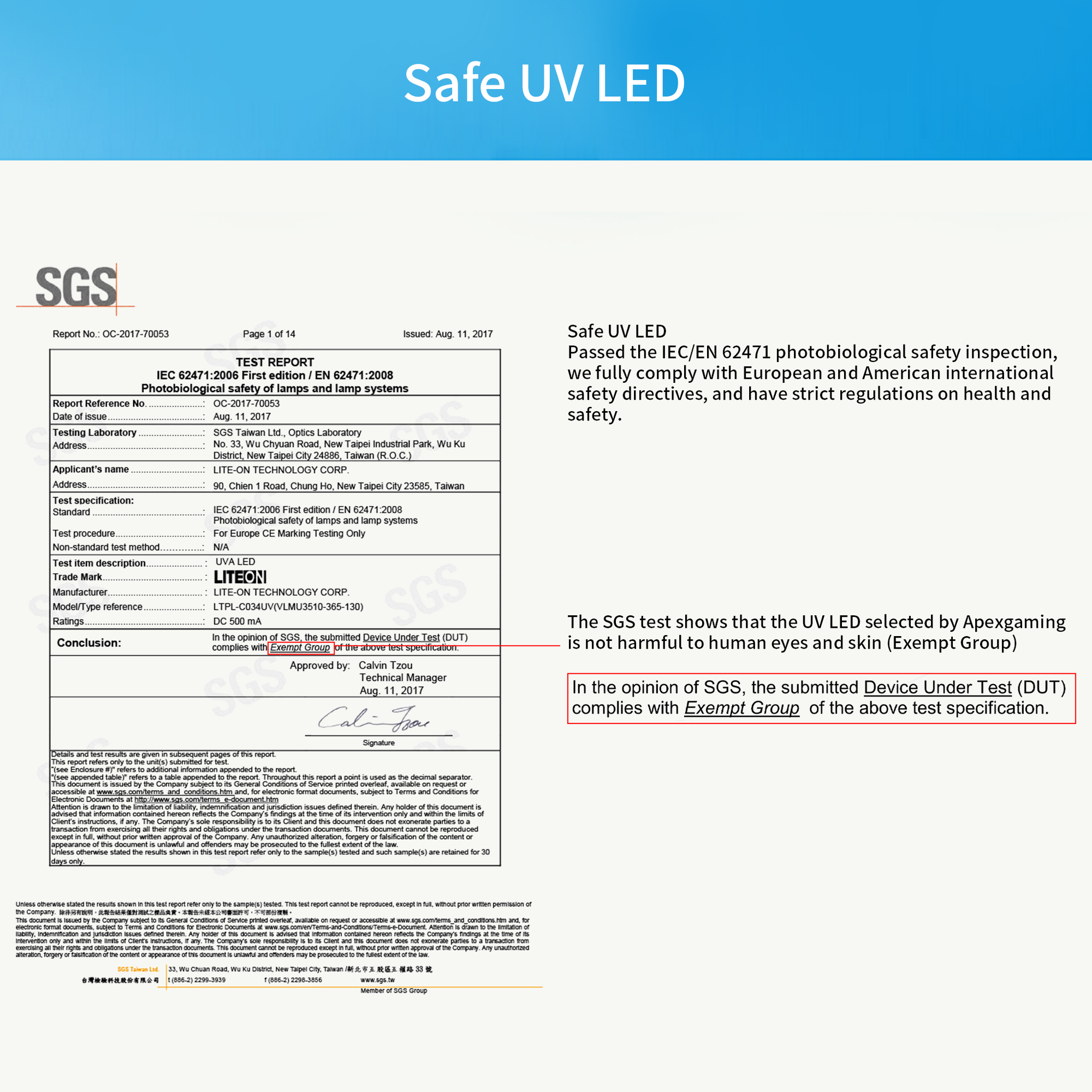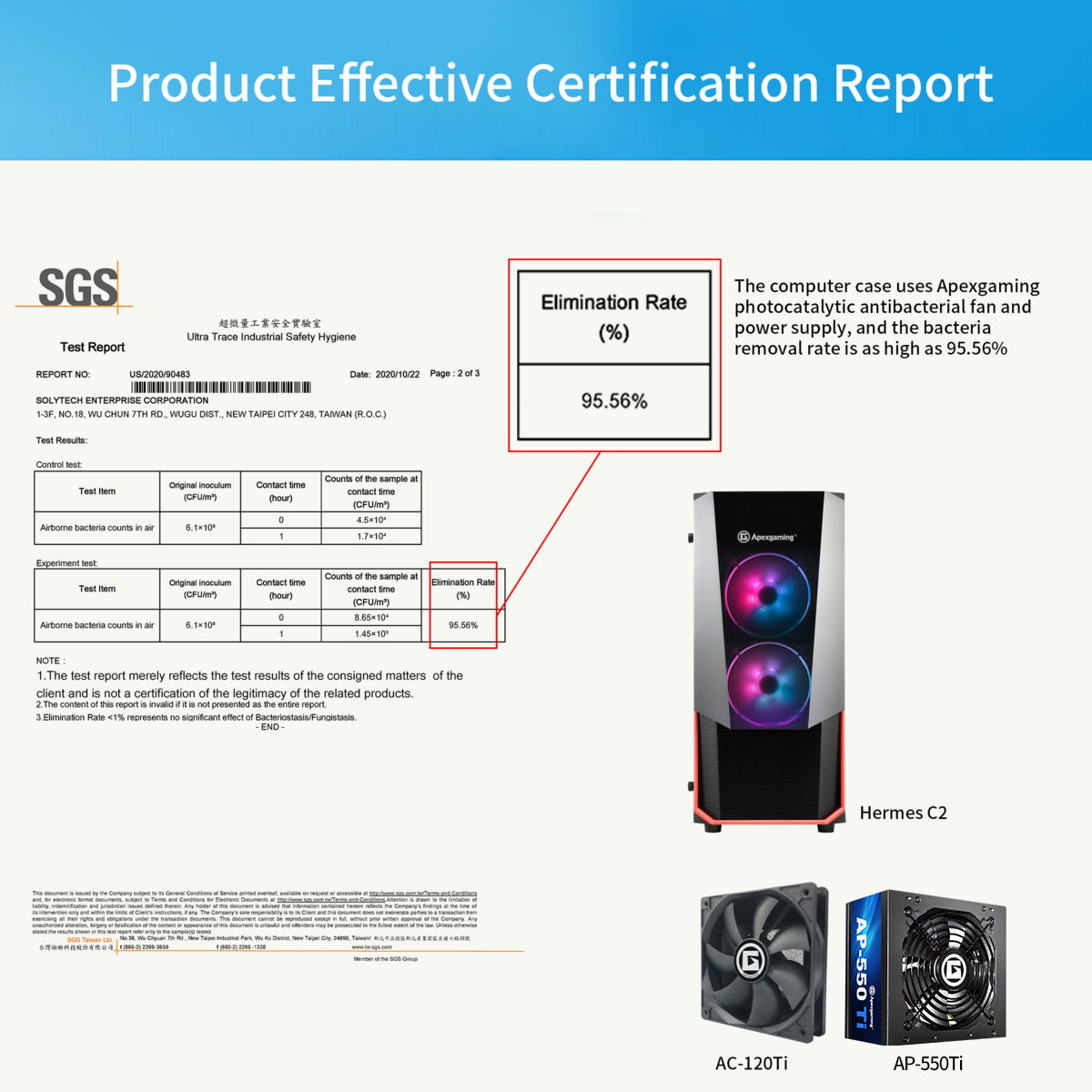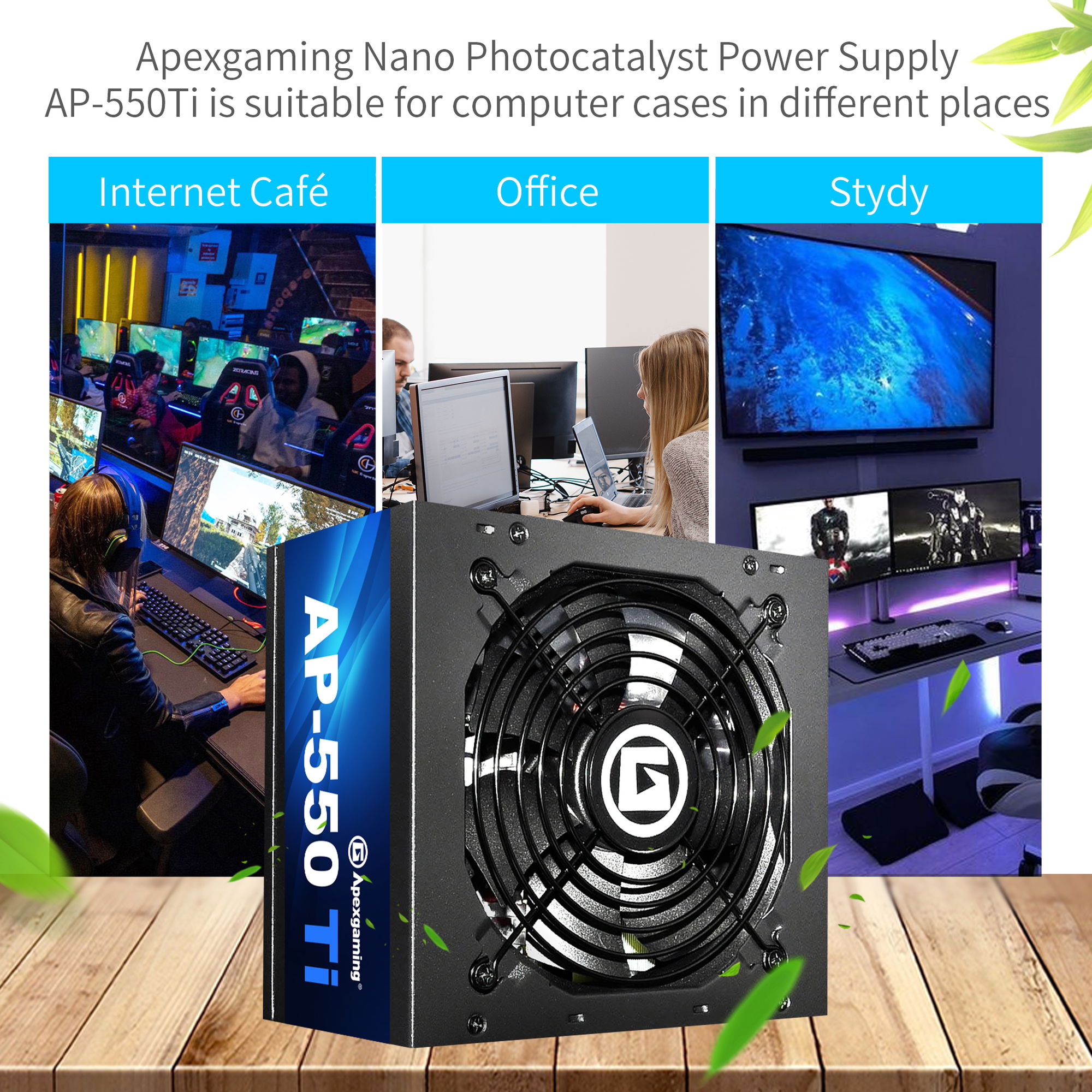 Apexgaming AP-550Ti offers a highly efficient, highly quality power solution with 80 PLUS Bronze certified, >85% efficient at typical load.

Apexgaming makes good use of the power supply adding Nano Photocatalyst Air Purifier, it can also achieve the indoor air purification effect when using the computer.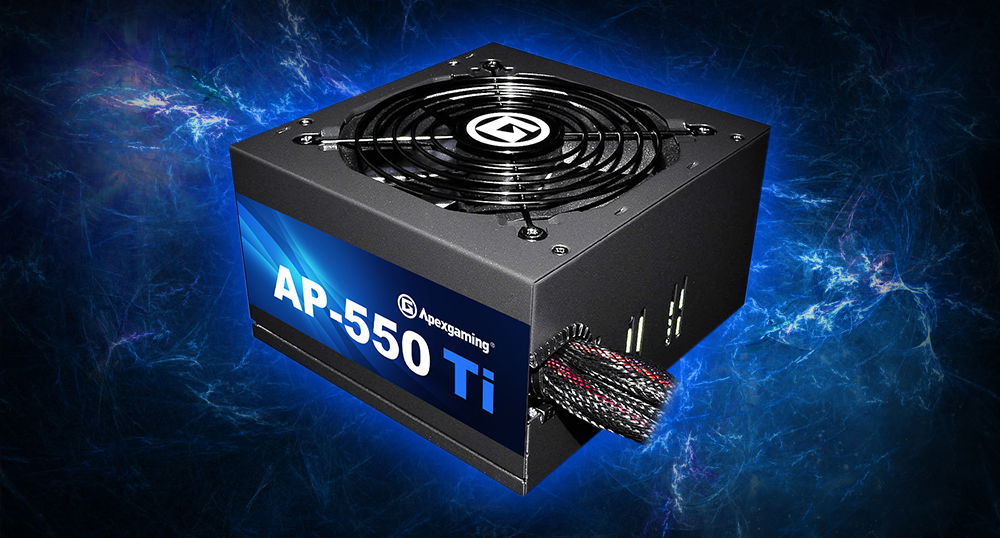 80 PLUS Bronze Certified And
Intel All Generation Processors Ready
Apexgaming AP-550Ti saves energy through its high efficiency up to 85% and is certified to 80 PLUS® Bronze.

AP-550Ti has been optimized to work with all generations of Intel's processors to achieve maximum energy saving.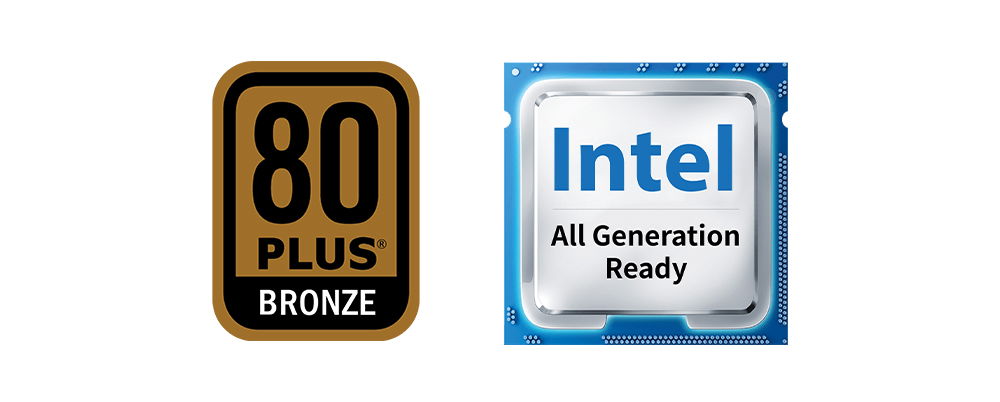 Apexgaming Silent Technology
Featuring a temperature sensitive 120mm silent fan to keep friction at really low levels even after prolonged usage while guaranteeing superior cooling performance and silent operation.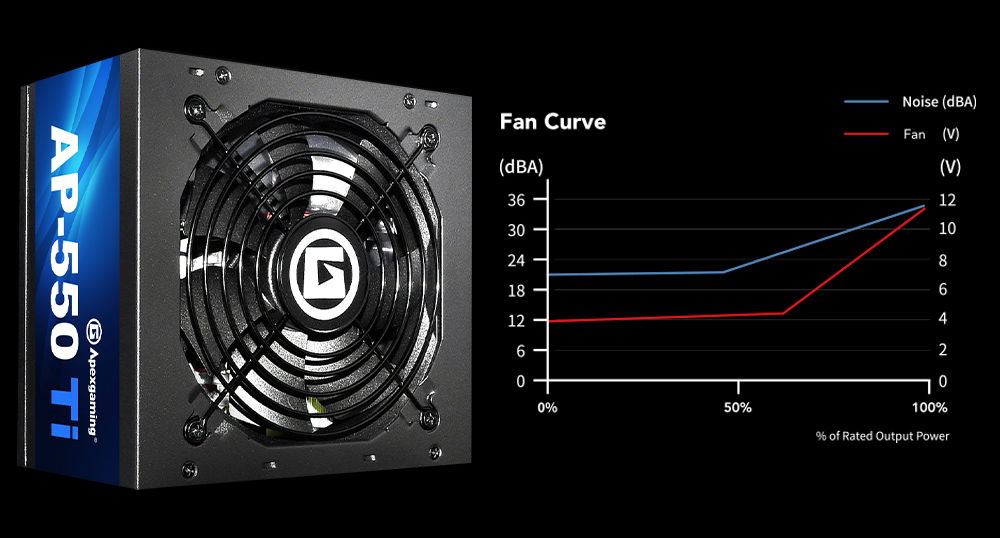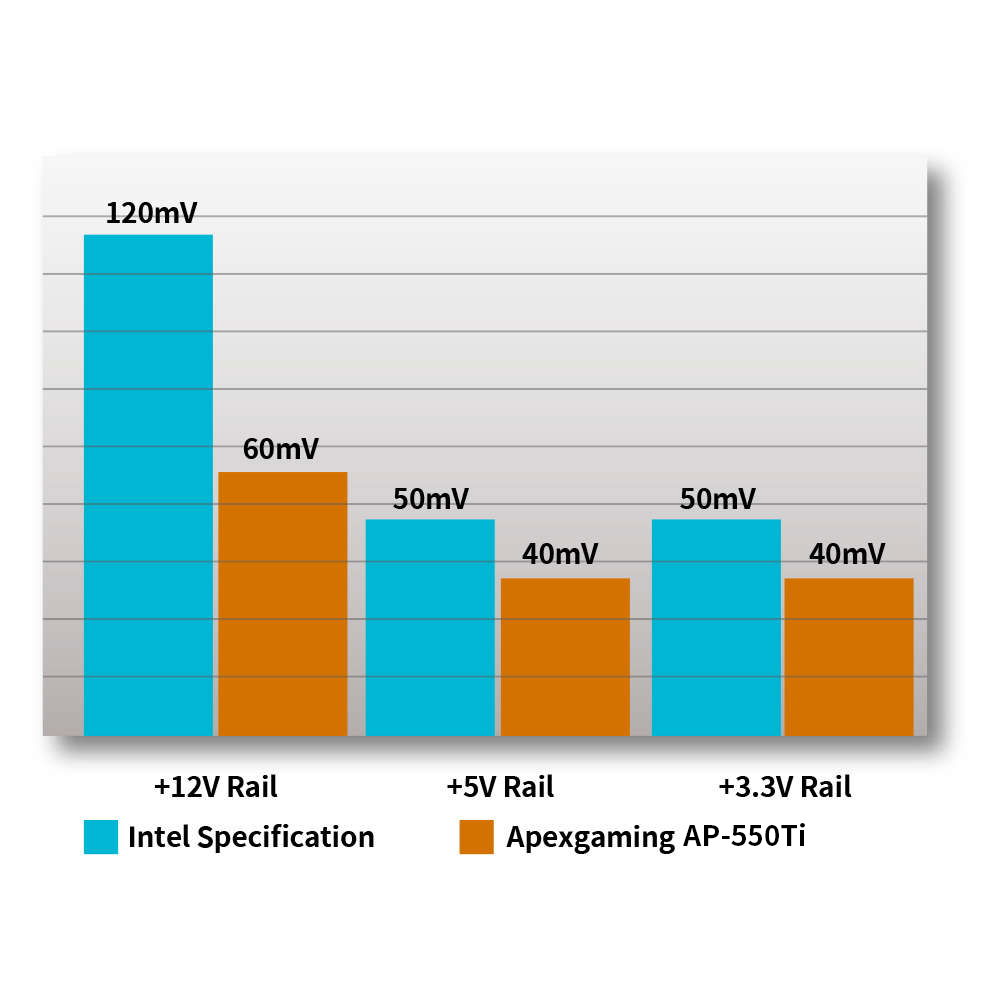 Low Ripple Noise
The maximum ripple noise is lower than 60mV on the +12V rail, and lower than 40mV on the +5V &+3.3V rails to ensure an excellent power supply stability. Low ripple noise will keep your performance-critical components, such as high-end graphics cards, to operate reliably for longer.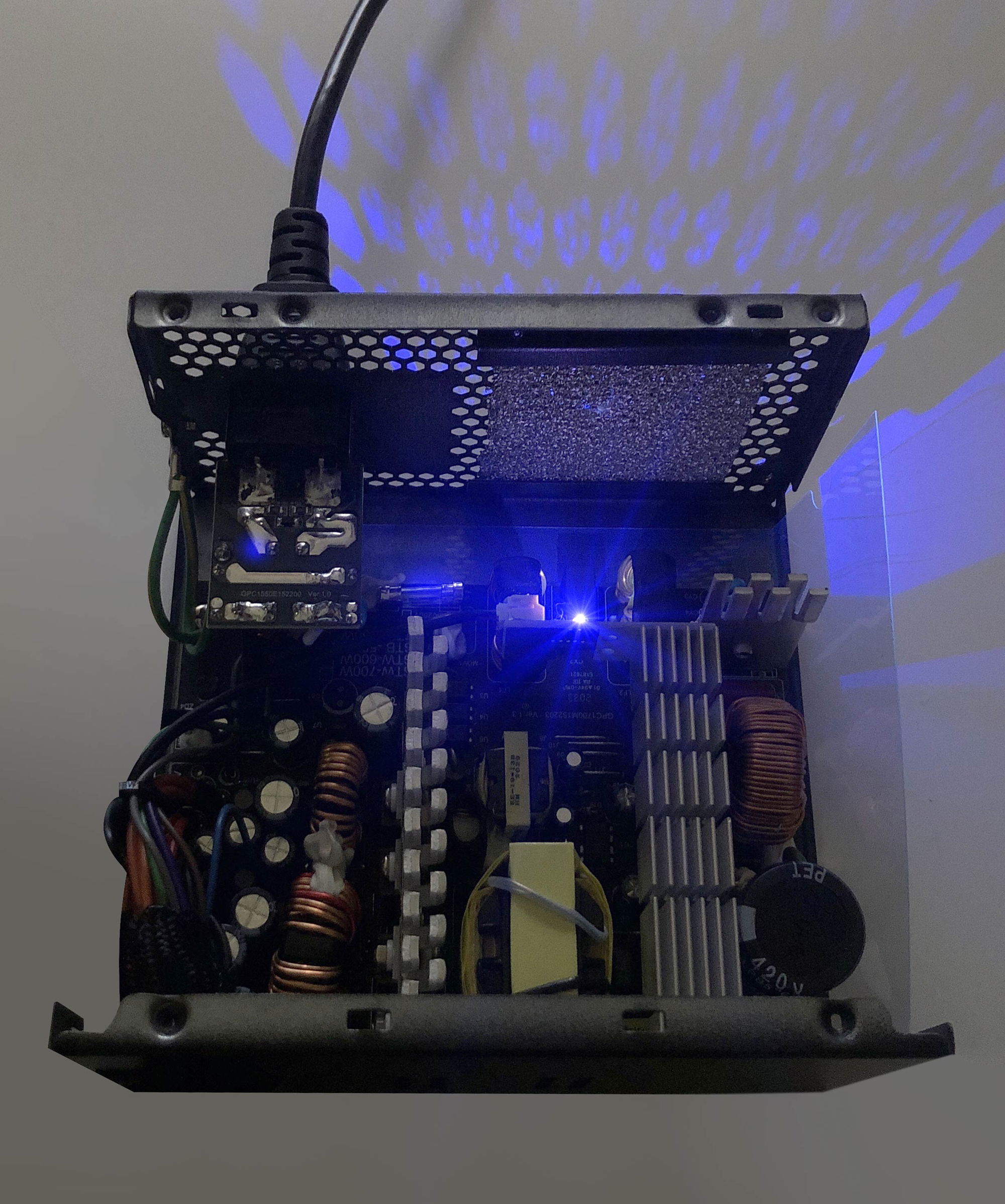 AP-550Ti can purify the air, inhibit bacteria and mold by UVPCO ( Ultraviolet Photocatalytic Oxidation)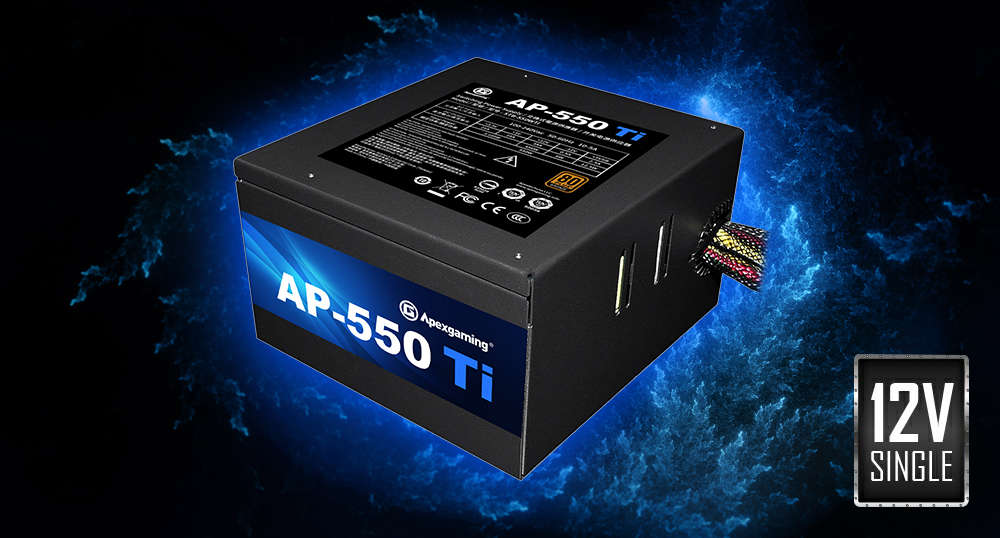 Powerful Single +12V Rail Design
AP-550Ti series has powerful single +12V rail, intelligent distribution of power requirements, support most game graphics cards.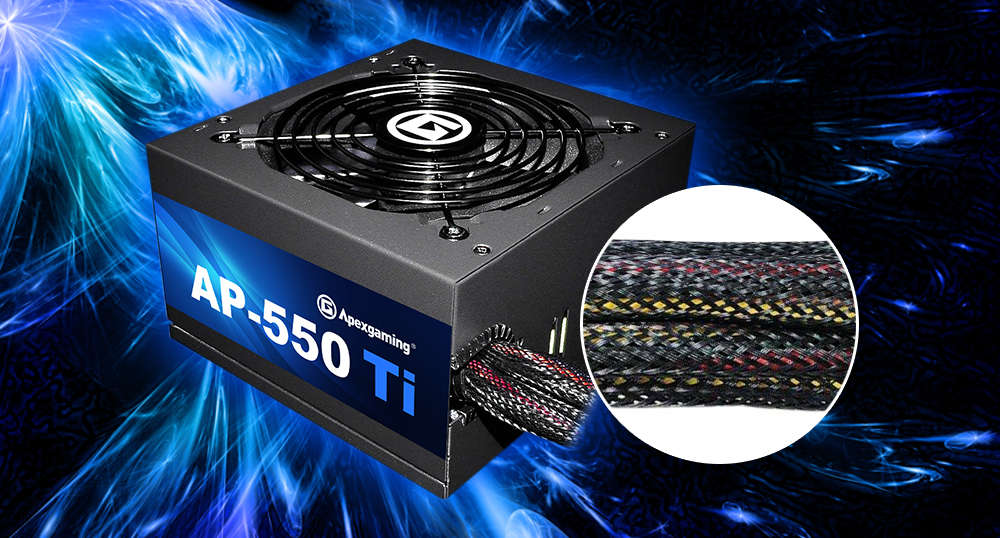 Nylon-braided Cables
Easier for installation and full protect the cables also improve the better airflow.

AP-550Ti
Model: STB-550WTi
Continuous Power: 550W
80 Plus Certification: Bronze
ATX12V Version: 2.4
EPS12V Version: 2.92
Technology: Actice PFC + Dual Forward
MTBF: 100,000 Hours
Fan Size: 120mm
Fan Type: Sleeve
ErP 2013 lot6 compliant: Yes
Flexible cables with sleeve design
Dimensions: 140x150x86mm
AC Input Specification
Input Voltage: 100 - 240Vac
Input Current: 10 - 5A
Input Frequency: 50 - 60Hz
Power Factor>0.9 at typical
Intel C6/C7 Sleep State
Compatible
Hold-up Time: >16 ms @ 80% load
DC Output Specification
Ability to Toggle Single/Multiple +12V: Single
+12V: 38A
+12V total power: 456W
+3.3V: 21A
+5V: 16A
+3.3V & +5V combined Power: 105W
+5Vsb: 2.5A
-12V: 0.5A
Regulatory:CE / CB / TUV-SUD / FCC / CTUVUS / CCC / BSMI