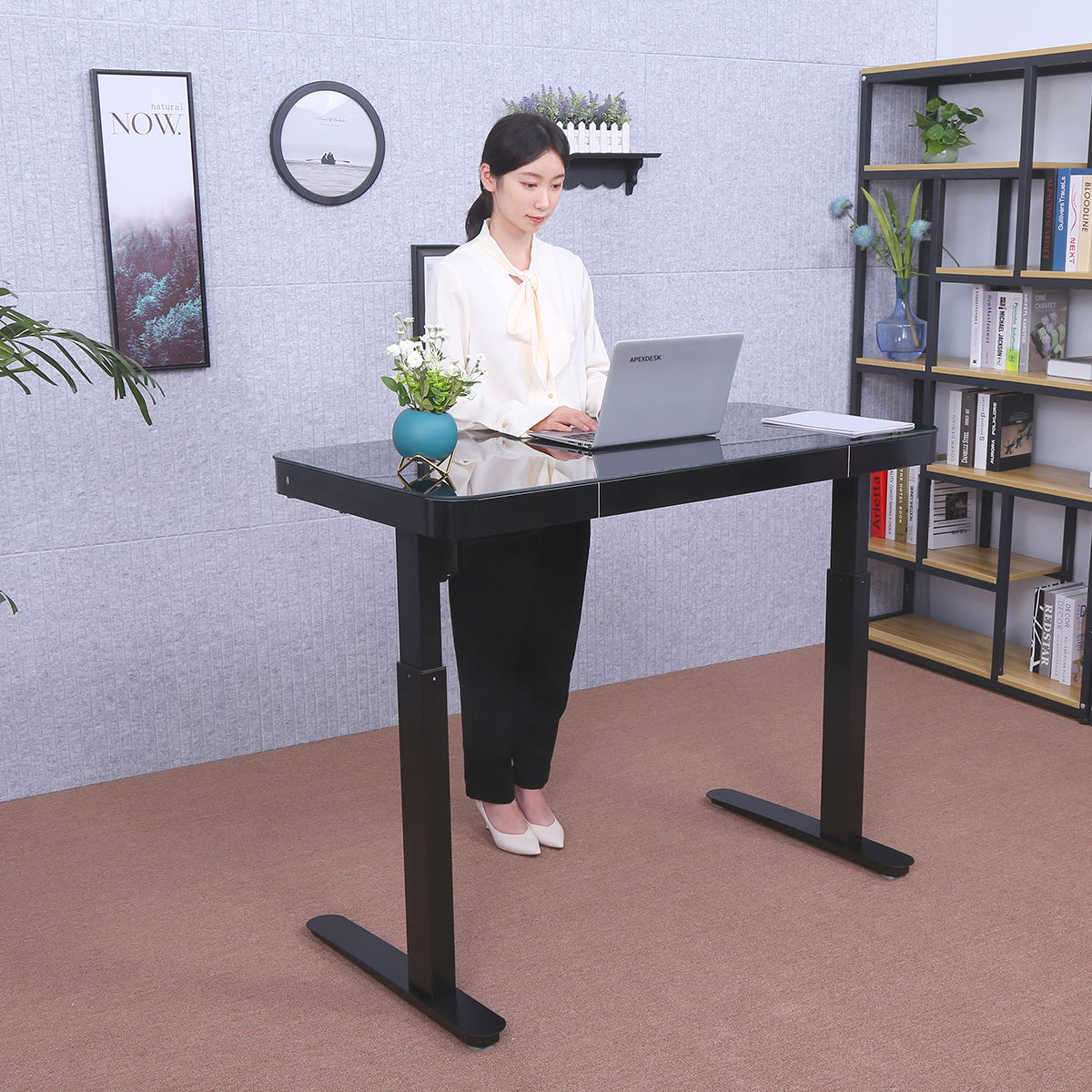 The Lumi 47" Standing Desk was designed specifically for users who desire the elegance of a tempered-glass desktop with the stability of an electric standing desk.

It's stable enough to hold up to support up to 59kg ( 130 lbs ) and it gives you more than enough room for all of your office items and laptop or desktop computer.

Its ergonomic design is perfect for anyone who enjoys adjusting the height of their desk from 76cm to 121cm ( 30" to 47.7" ) tall.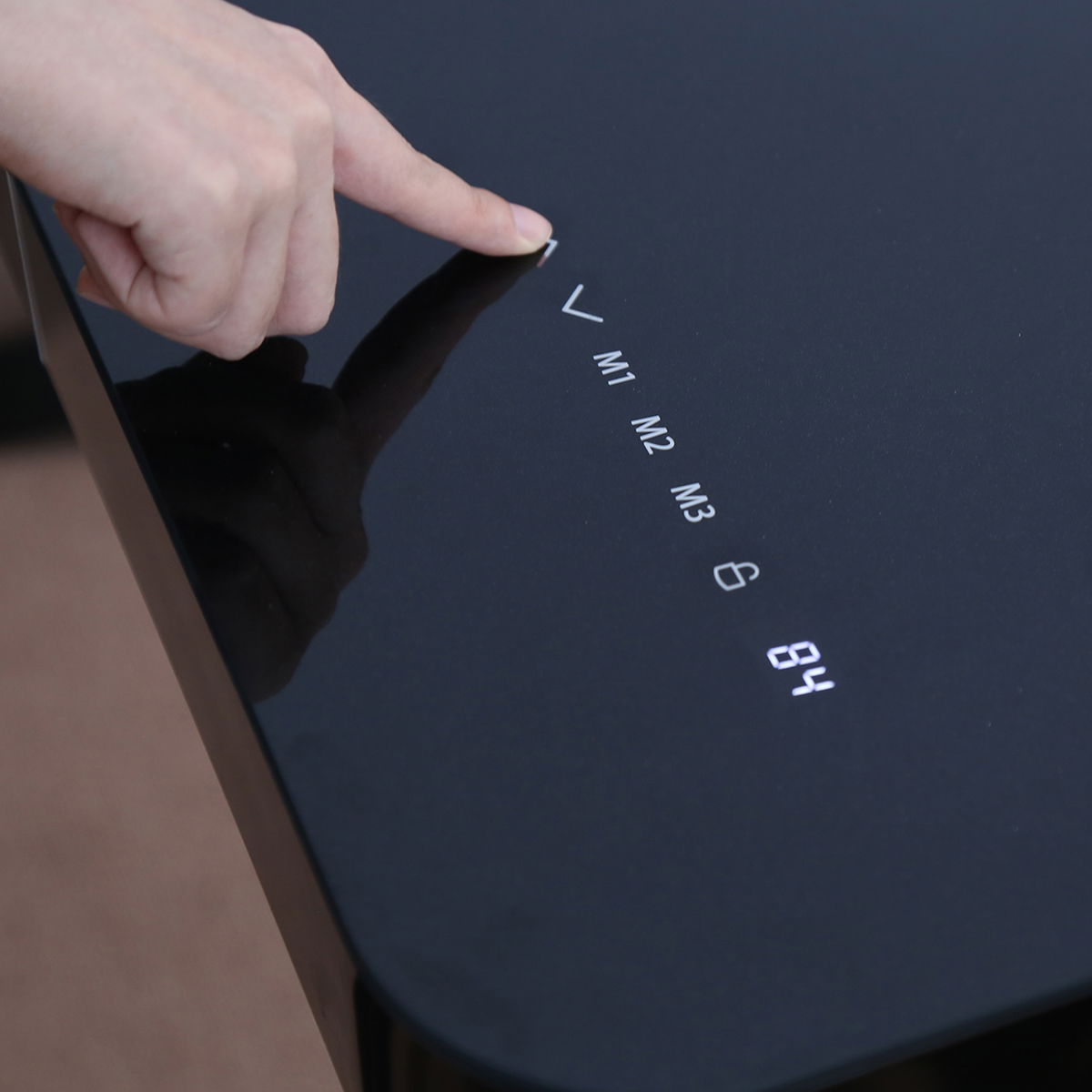 Touch Screen Memory Controls

The desk features an elegant touch screen with 5 programmable buttons with 3 customizable memory presets for multiple desired desk heights shown on the LCD screen.

The height adjusts from 76cm to 121cm ( 30" to 47.7" ) tall with a lifting speed of 18mm/s.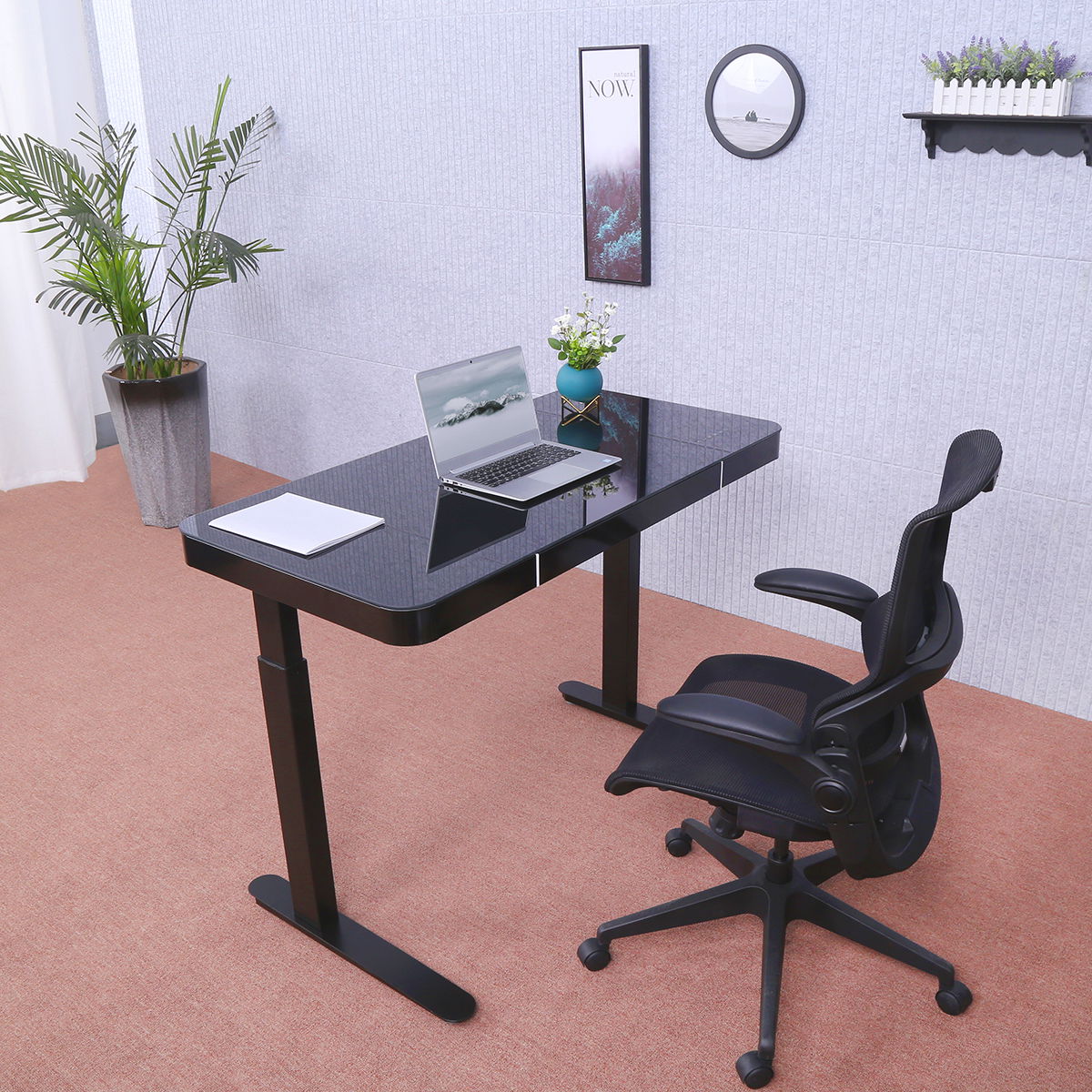 Tempered Glass Desktop


Includes an elegant tempered glass work surface and the desktop measures 120 x 60 cm ( 47.2" x 23.6" ) to fit your ideal workspace with your computer usage and all your office essentials and easily wipes clean.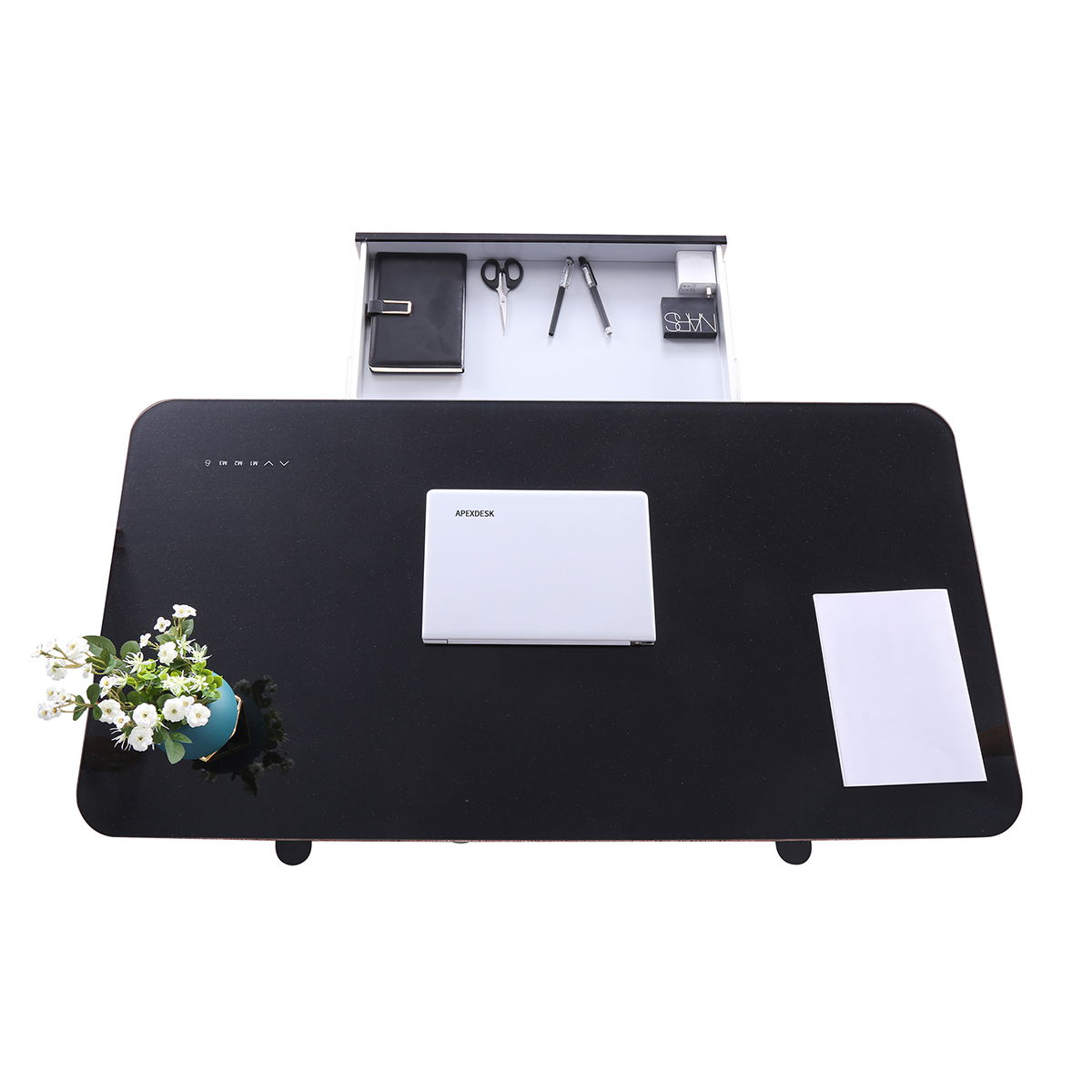 Hidden Drawer


It includes a press-lock drawer that is ideal for storing files and any office materials. The drawer measures 55 x 30 cm ( 22" x 12" )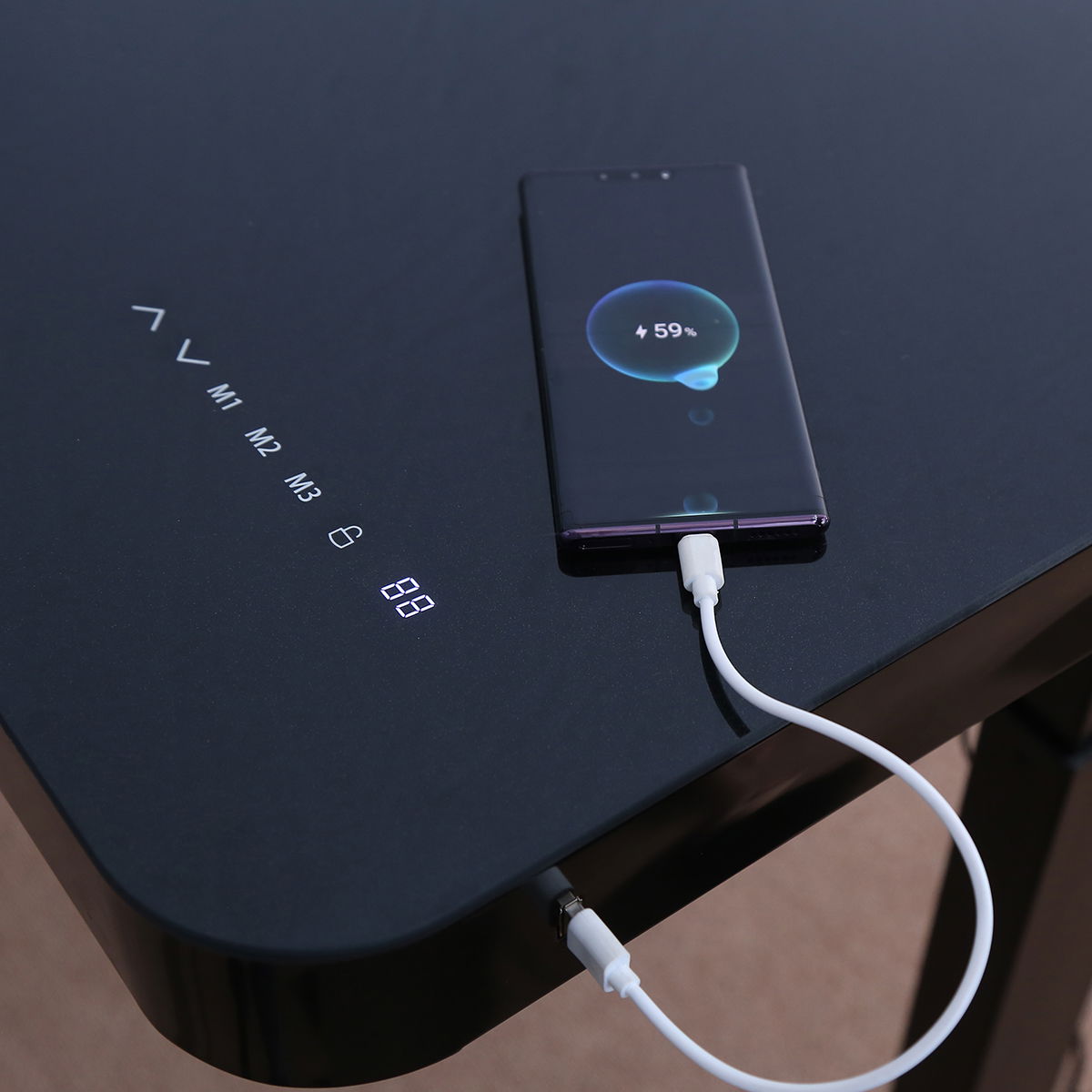 USB Charging Port

The desk also features a 5V 2.0A USB port on its side that is designed for charging your phone and other electronic devices.